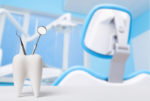 This privacy policy has been compiled to better serve those who are concerned with how their 'Personally Identifiable Information' (PII) is being used online. PII, is information that can be used on its own or with other information to identify, contact, or locate a single person, or to identify an individual in context. Please read our privacy policy carefully to get a clear understanding of how we collect, use, protect or otherwise handle your Personally Identifiable Information in accordance with our website.
Who we are
Our website address is: http://taskeydentalcare.com
What personal data we collect and why we collect it
Contact forms
We use forms to create an easy way for you to contact us. We only collect the information we requested in the forms. We DO NOT share your information with any third parties, it is purely for internal use.
Embedded content from other websites
Articles on this site may include embedded content (e.g. videos, images, articles, etc.). Embedded content from other websites behaves in the exact same way as if the visitor has visited the other website.
These websites may collect data about you, use cookies, embed additional third-party tracking, and monitor your interaction with that embedded content, including tracking your interaction with the embedded content if you have an account and are logged in to that website.
Analytics
We use Google Analytics to track how people interact with our website and to help us to identify our audience. This information is used to help us improve our site and better serve our audience.
Who we share your data with
We do not sell, trade, or otherwise transfer to outside parties your Personally Identifiable Information.
How long we retain your data
If you submit one of our forms, the information is retained indefinitely.
What rights you have over your data
If you have an account on this site, or have left comments, you can request to receive an exported file of the personal data we hold about you, including any data you have provided to us. You can also request that we erase any personal data we hold about you. This does not include any data we are obliged to keep for administrative, legal, or security purposes.
Where we send your data
We do not send your data anywhere.
Your contact information
We retain your contact information from forms you have submitted on the site to allow us to respond to your queries and requests. We may use a third party mail service which requires you to manually sign up. This service may collect your name and email address to allow us to send you marketing material. Your contact information will be removed if you unsubscribe from this service.
Additional information
How we protect your data
We use an SSL certificate to encrypt your data while on our site.
We only provide articles and information. We never ask for credit card numbers.
We use regular Malware Scanning.
We do not use vulnerability scanning and/or scanning to PCI standards.
What data breach procedures we have in place
We do not have any data breach procedures in place. We do not collect sensitive data like credit card information from our customers.
What third parties we receive data from
We receive data from Google Analytics
What automated decision making and/or profiling we do with user data
None.